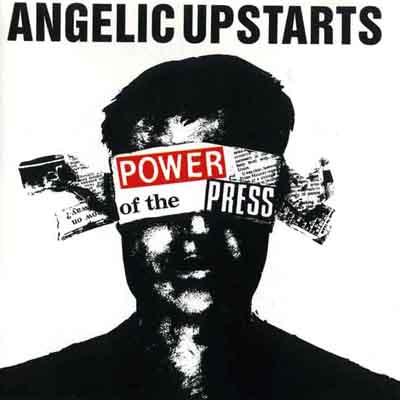 "The power of the press"
Year: 1986
Country: UK
City: Captain Oi! rec.
Label: Gas rec.
Format: CD
Tracks: 12
Genre: rock
Style: Oi! Pop
Angelic Upstarts were and are still an English Oi! band formed in South Shields in 1977 during the punk rock and new wave explosion. The band espoused an anti-fascist and socialist working class philosophy, and have been associated with the skinhead subculture. More than 3 decades after its release, their debut single, "The Murder Of Liddle Towers", was included in Mojo magazine's list of the best punk rock singles of all time. The first albums were more crude and noisy, but at late 80´s decade the band adopted an hyper-clean and well produced sound which reminded the synth-pop bands like Pet Shop Boys, Depeche Mode or OMD. The musical base, structure was still oi! music but not the sound, even they changed the classic drums for an electronic drums to recorded the last 3 albums. Despite this synth-pop influence I have to admit that "The power of the press" was / is a good album, with great chorus and intelligent lyrics. How to labeled this? melodic oi! ? or perhaps oi! / pop? anyway is quite well done. good.
Discogs , Lastfm , Bandcamp , Wikipedia , Web , Myspace , Facebook , Captain Oi! Records ,